COVID-19 Updates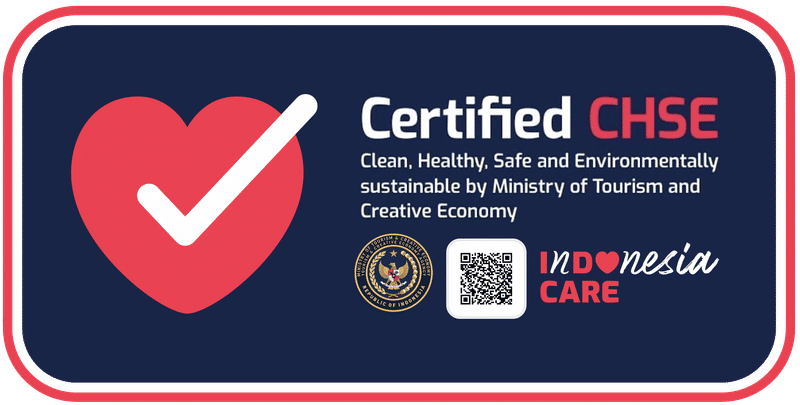 We are CHSE Certified!
In light of the ongoing global COVID-19 pandemic, the safety and wellbeing of our guests and associates is always our utmost priority.
We are working hard to ensure that we meet the latest requirements on hygiene and cleaning standards throughout all our public areas, facilities and guest rooms. Our safety measures include everything from how we interact with guests, hand washing hygiene and cleaning procedures of guest rooms and public areas.
Guided by our purpose of care and delivering outstanding hospitality, Kayumas Seminyak Resort is taking safety and cleanliness protocols that includes: 
Body temperature checks are required when entering the resort area.

Face masks – required at indoor public areas and when moving around at outdoor areas.

Washing our hands properly and regularly. Use disposable gloves for guest-contact associates.

Provide plenty of hand sanitizers in public areas.

Guest rooms and public areas of the resort are regularly disinfected using fogging equipment. Also, to properly ventilate our rooms, we check-in guests at 12 hour intervals minimum.

Regularly educating our staff about COVID-19, hygiene and cleanliness protocols and social-distancing measures with up-to-date facts from health authorities.
Fully Vaccinated Staff
All our staff and associates at Kayumas Seminyak Resort is fully vaccinated!